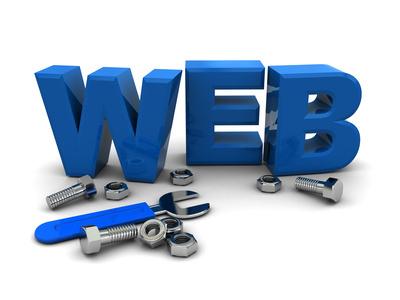 What does it take to setup and build a website?
At first glance a website can be intimidating. The truth is that setting up a website is really pretty simple.
First you need to select a name. I personally recommend selecting a name with a dot com extension. You should also try to avoid using hypens and numbers in the name. Your domain should be short and easy to understand when spoken. It should also have something to do with your product or service.
There are many companies that will help you register your domain name. I prefer GoDaddy but there are many companies available. Just be sure to verify that they are ICANN accredited.
Domain registration is relatively inexpensive. Usually less than $15 a year. You should register your domain name as soon as you know that you are going to start an online website. Even if you do not plan on actually activating your site for several months or even years, get it now while the name is still available. Not only will you increase your chances of getting the name you want by acting sooner, you will also help your search engine rankings by giving your domain name a little age. Older domain names perform better than newer domain names when everything else is equal.
Next you will need a hosting service. Most, but not all domain name registrars offer hosting service. This is the place that the computer code and images for your website will actually live. This service should be less than $100 a year for a typical website. At Gulfwebs.com, we offer competive hosting with the added benefit of local and personal customer support.
Where ever you decide to host your website, you will have to set the nameservers of your domain name to point to the hosting location. The hosting service provider you select will be able to help you with this task.
Now you are ready to start building your website. You need to decide if you want to use a menu driven utilty to build and publish your website or use third party software such as Adobe Dreamweaver. On the other hand you may choose to hire a professional such as Gulfwebs.com to assist you.
If you want to hire a professional while keeping costs to a bare minimum, you can try the DIY services offered by Gulfwebs.com which will allow you to receive professional guidance while using your own time to build the website and keep costs low. Even if you choose to do most of the work yourself, hiring a professional to assist you will make your website far better than if you had simply used autonomous tools from the internet.
Hiring a professional will give you a quick and instant resource for all of the important tips and tricks you need to ensure your website functions well will all internet browsers, all monitor sizes and smart phone screens, and gets the right message to the search engines to that customers can find your products and services. What good is your website if the search engines do not index it with a favorable rating for you?
Have more questions? Call us anytime for a quick review.



---




Think of the Savings!

All website pricing plans listed below represent a one time charge and then an annual renewal fee for hosting which currently is $119.95 per year.

A custom website is the best investment and all content can be updated in realtime to always ensure only the most relevant and up to date information is presented!
Advertising in the phone books have much higher fees and are only good for the year.

Intro Plan

1 Year Hosting
1 Page Business
Card Website
More info...
Starting at $649.00


One time charge

Basic Plan

1 Year Hosting
4 Page Basic Website
More info...
Starting at $999.00


One time charge

Business Plan

1 Year Hosting
6 Page Website
1 User Interface
1 Database Table
More info...
Starting at $1399.00


One time charge

Professional Plan

1 Year Hosting
8+ Page Website
1 Interactive Online Form
1 User Interface
1 Database Table
More info...
Starting at $1899.00


One time charge