Website Content Services for SEO (Search Engine Optimization)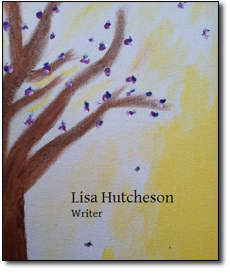 You have a great product! Your services are outstanding! Now, how to get the word out? Gulfwebs' writing staff can provide a robust website and social media presence for YOU at a great price!
Yellow page books end up in the green can or a drawer...TV and radio and newspaper ads can be pricey...besides, when it comes right down to it, word of mouth is what builds a great customer base! Don't limit yourself though just to chatter at the water cooler, gym or over the neighbor's fence - a great website that works FOR you (even while you sleep!) and a presence on Facebook and other social media outlets can get hundreds and even thousands of people talking about your business in an instant!
But how to get started? How to put into words the wonderful services and products that you offer? Just like you, we have a great product and service - the gift of words! All web pages and social media sites need CONTENT. If the white space of a blank page has you frozen, we can help. With more than 35 years of combined writing experience, we can help turn your ideas and vision for your business into the content needed to get you out there on the Internet and into the world of social media.
Contact us and get the WORDS to get the WORD of MOUTH going out on the Internet for your business!
Gulfwebs Organic Search Engine Optimization (SEO) Results vs. Paid "Ad Words"
While word of mouth brings in customers, on the web, in order to get the conversation started, people have to find you...first. Think about your own web surfing - when you type in a request for information into a search engine, you usually go with the name pops up first...or maybe second! Now, you can pay an exorbitant sum of "ad word" money every month and hope to come up first in the search process...or you can invest in organic Search Engine Optimization and micro links. Now what is that? A simple way to think of it is that 24 hours a day, 7 days a week, search engine computers are searching the Internet - they scan and catalog websites based on "key words" and the quantity of them that they contain. The idea is that when you go to your favorite search engine, the computer "brain" behind it has already anticipated what you are looking for when you type in the words "tax service" or "help with my taxes" and based on the data it has on your location, it will bring up the websites in your area with the MOST relevant content in its webpage content that match your search request. For instance, thanks to the proprietary organic SEO techniques provided Gulfwebs.com if you were searching for a service in Northwest Florida and other regions in the Southeast, Using our proprietary organic (vs. paid "ad") techniques to optimize your site for when the computers stop by to "see" what you are selling or providing, you can cost-effectively reach your targeted audience.
Talk to Gulfwebs to find out how you can get started today! Get the KEY WORDS you need to optimize your business' Internet presence.



---




Think of the Savings!

All website pricing plans listed below represent a one time charge and then an annual renewal fee for hosting which currently is $119.95 per year.

A custom website is the best investment and all content can be updated in realtime to always ensure only the most relevant and up to date information is presented!
Advertising in the phone books have much higher fees and are only good for the year.

Intro Plan

1 Year Hosting
1 Page Business
Card Website
More info...
Starting at $649.00


One time charge

Basic Plan

1 Year Hosting
4 Page Basic Website
More info...
Starting at $999.00


One time charge

Business Plan

1 Year Hosting
6 Page Website
1 User Interface
1 Database Table
More info...
Starting at $1399.00


One time charge

Professional Plan

1 Year Hosting
8+ Page Website
1 Interactive Online Form
1 User Interface
1 Database Table
More info...
Starting at $1899.00


One time charge