Social media integration is important for your website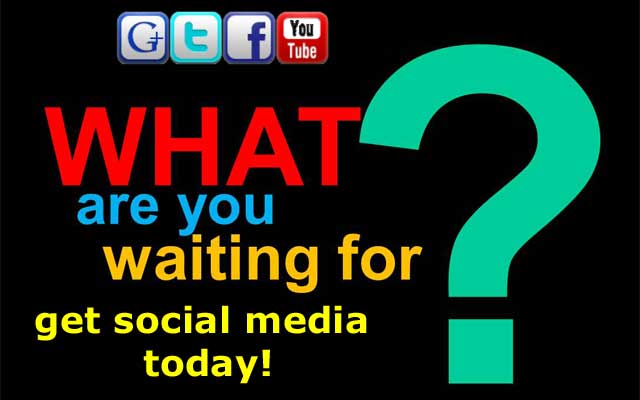 Social Media Facebook Account Setup / Integration / Management

Today an online presence is paramount to a successful business but a website alone is not enough. You MUST engage the social media sites and leverage the power they bring to the table. Failure to do so will leave you behind your competition.
While there are over 30 social sites available, there are a few that simply cannot be overlooked. Facebook, YouTube, Google+, and Twitter are the most important in my opinion.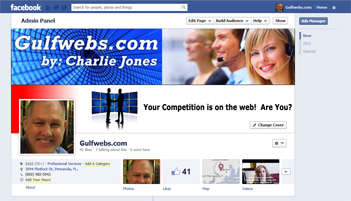 Implementing these outlets are not that hard and you will probably actually enjoy them once you realize what they mean to both to your search engine results and your business bottom line.
Today, I am offering several programs to help you get started!

Facebook setup: I will help you create your Facebook business account, create a profile and cover image and explain how to start building 'Likes'.
Facebook integration: I will create a Facebook link from your business website to your Facebook page.
| | | | | |
| --- | --- | --- | --- | --- |
| Facebook Integration | | 99.00 | | |
Facebook management: I will do interval postings to your Facebook account on your behalf based on your specific requirements.
| | | | | |
| --- | --- | --- | --- | --- |
| Facebook Management (1 Unit) | | 59.00 | | |
Facebook adhoc: Did I leave anything out that you need? Contact me with a specific request and I will be more than glad to assist you.



---




Think of the Savings!

All website pricing plans listed below represent a one time charge and then an annual renewal fee for hosting which currently is $119.95 per year.

A custom website is the best investment and all content can be updated in realtime to always ensure only the most relevant and up to date information is presented!
Advertising in the phone books have much higher fees and are only good for the year.

Intro Plan

1 Year Hosting
1 Page Business
Card Website
More info...
Starting at $649.00


One time charge

Basic Plan

1 Year Hosting
4 Page Basic Website
More info...
Starting at $999.00


One time charge

Business Plan

1 Year Hosting
6 Page Website
1 User Interface
1 Database Table
More info...
Starting at $1399.00


One time charge

Professional Plan

1 Year Hosting
8+ Page Website
1 Interactive Online Form
1 User Interface
1 Database Table
More info...
Starting at $1899.00


One time charge